"The only rule when searching for inspiration is not to look in the obvious places." ~Adrian Shaughnessy, graphic designer and writer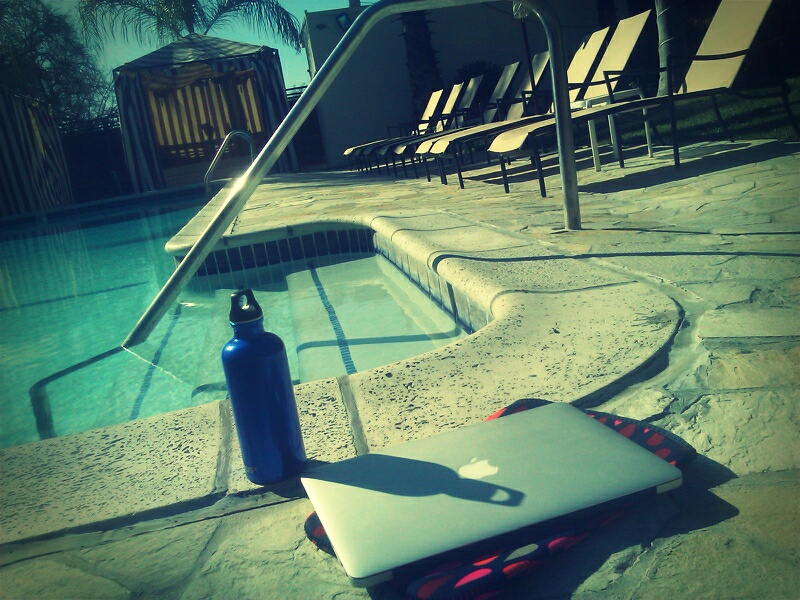 As Communications Rebels, we want to remember Adrian's quote when it comes to creating our expression campaigns. And here's the thing, most business owners only turn to the not so obvious places for inspiration when they're stuck.
I say, let's make paying attention to the less obvious our regular routine.
How so, you might ask?
Here's what helps me looking beyond the horizon:
Practice mindfulness. Meditate daily, even if for just 10 minutes. Increased awareness makes for an alert mind. You'll be surprised how many more things you'll see, hear, and discover when you're aware of your surroundings.

Turn to literature covering topics outside your niche.

I'm currently reading Erin Morgenstern's The Night Circus, which tells the enchanting tale of a very magical circus. Morgenstern's magical world is so intriguing that it inspires me to think outside the box.

A change of scenery is not only an option for when you're vacationing.

Try and change up your office scenery as often as you need to. It might just be hanging up new artwork over your desk. It could be working from a different café than the one you always go to or even spending a day or two in another city altogether. I changed up my scenery as I'm writing this blog post from Los Angeles to Ojai. 🙂
Meet new people. Instead of always hanging out with the same crowd talking about the same ol' things, make it a habit to purposefully meet new people every other week or so. That could be attending a meet-up that has nothing to do with your industry or asking a friend to introduce you to one of his or her friends that you haven't met. There's also nothing wrong with sending your local heroes an email asking if they'd like to have a chat with you over coffee. I did that with the amazing Dyana Valentine not too long ago, and it was just marvelous and so inspirational to talk to someone in person I had long admired and followed online.
–
If you liked this article, sign up for my newsletter. You'll also receive the rebel manifesto to kick-start your uniqueness. 
To share your ideas with me, comment on my Facebook page, or simply write to me. And if you appreciate my work, please share this post by using the social share buttons above this post.
If you would like to have one-on-one direct access to me and dive into discovering your true voice, consider participating in a rebel session for heart-centered entrepreneurs and business owners who desire purpose and profit.
–